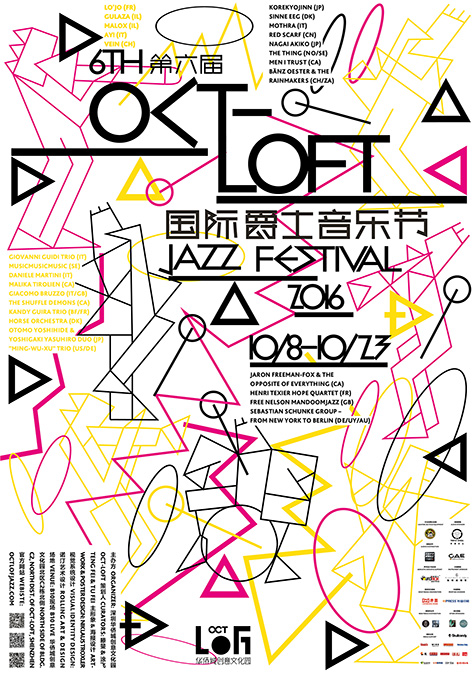 策划人的话 Curators' Words
时间过耳
爵士演奏家Eric Dolphy曾经说过,音乐从他的气息里吹出来,经过他的萨克斯传递出去,然后就消失了。
半个多世纪过去了,有很多音乐家用他们的行动证明,音乐在被他们演奏出来之前,就已经消失了。
爵士乐,也早已脱离了它不羁的黑皮肤,成为一种曲风,一门功课,一份工作,一种情调,以及一种放之四海而皆准的娱乐选项。它就像是突然来到和平年代的革命战士,突然间被鲜花和掌声所包围,扔掉手中的武器,屁颠颠地跑去拥抱了红酒与牛扒。
而我们一直在推崇的,是爵士乐的另一面:借由强烈的自我表达,实现个人艺术理想。
一场美妙的演出结束之后,从左耳到右耳,它把时间从你生命里偷走,倘若你在意它,却又无力阻止它的消逝,就会陷入难以言说的失落。
我们乐于分享这种失落——
让音乐成为你生命中过去的一个片刻,是一件很酷的事情。
策划人  /  滕斐 涂飞
Hear the Time
Jazz musician Eric Dolphy once said, "When you hear music, after it's over, it's gone in the air. You can never capture it again."
And over the past 50 years, some musicians just testified that their "Music" died away far before they were heard.
Jazz, which is far beyond its original root, has now become a musical genre, a subject, a job, an emotional appeal, and even an entertainment option that is universally acceptable. It seems that Jazz has already turned out to be something different all of a sudden once it has the chance to encounter the new generation and opportunity.
Nevertheless, what we favored all the time is the other side of Jazz: to achieve one's personal artistic ideality by self-expression, which is intense.
Music flows through your ears and you feel that your time is stolen after a really exquisite concert is over. You wish that you could just stop time from slipping away with the music, yet finally you feel some kind of complicated loss when you realize that you can do nothing. 
This is just the kind of loss we would love to share.
Isn't it cool to make Music a foregone moment of your LIFE?
Curators  /  Teng Fei  Tu Fei